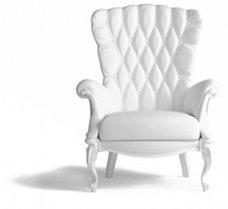 Leaders are of great influence and can make or break an organisation!
The focus of FirmLeaders is therefore on developing Firm Leadership; from top till bottom.
FirmLeaders facilitates the development of leaders, professionals and their organisations nationally and internationally in hard & soft skills, so they can achieve and exceed their (company) goals.
We offer:
* Development programs for leaders and for professionals
* Coaching of organisations, teams and individuals  
FirmLeaders = always tailor-made development:
robust but sensitive, meaningful but humorous, challenging but digestable, honest but fair and fast but not loose.
Realise you are unique. Don't be afraid of your greatness. Use your talents, you can inspire and motivate other people to achieve their goals. When you use your talents others will follow.